Grenoble's Museum Herbarium :
The existence of an herbarium within the Cabinet of Natural Sciences has warn since 1801, among the oldest shares, those from Pierre Liottard, botanist from Grenoble (1728-1796).
The collection today includes mainly herbariums but also some reduced specific collections : woods from the world, dried fruits, mushrooms in alcohol, and various botanical anatomical models.
This herbarium includes close to two hundred different collections, with various sizes, some referring to the scientific plan (presence of scientific references species or types), historical collections, and collections of regional references.
About 300.000 herbarium parts (one part is constitued of one or several dried species with a label mentioning data like the scientific name, the date and place where collected, the name of the collector…) are assembled within the botanical reserve.
Some of those herbariums were realized by illustrious botanists, like Dominique Villars, Casimir Arvet-Touvet…The associated documentary collection,( manuscripts, flora,correspondence…) confers an exceptional value.
These herbariums specially covers the French Alps sector and the Rhone-Alps sector, but also the rest of France.
The present vegetals are mainly Tracheophytes (known as superior plants). Bryophytes (moss), algae and mushrooms, whose lichens, are in smaller numbers.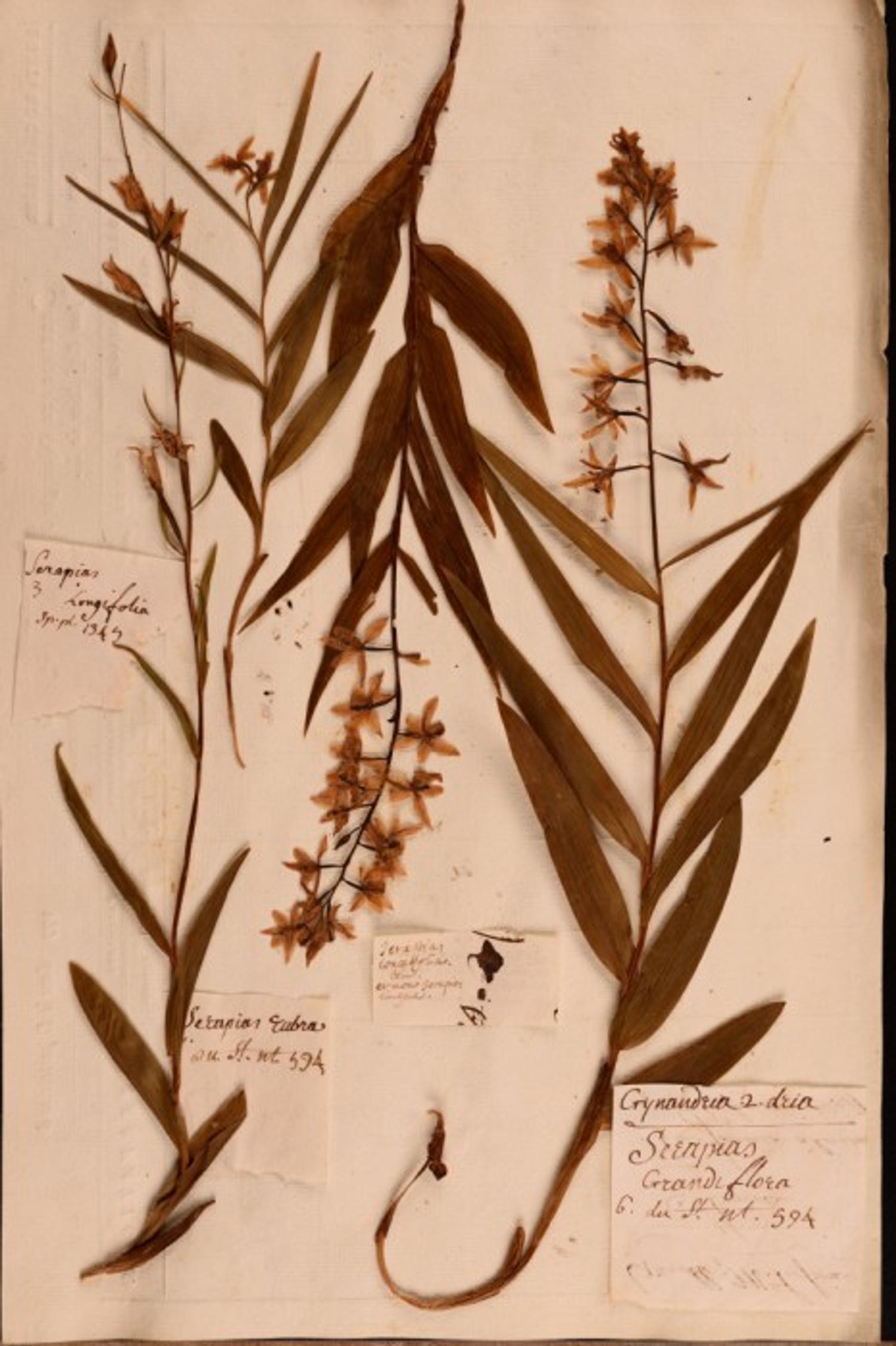 A page from the herbarium in bundles of Pierre Liottard (1728-1796).
A volume of the bound herbarium given by Dominique Villars (1745-1814) to his pupil Simon-Jude Honnorat (1783-1852), but produced by Dominique Chaix (1730-1799).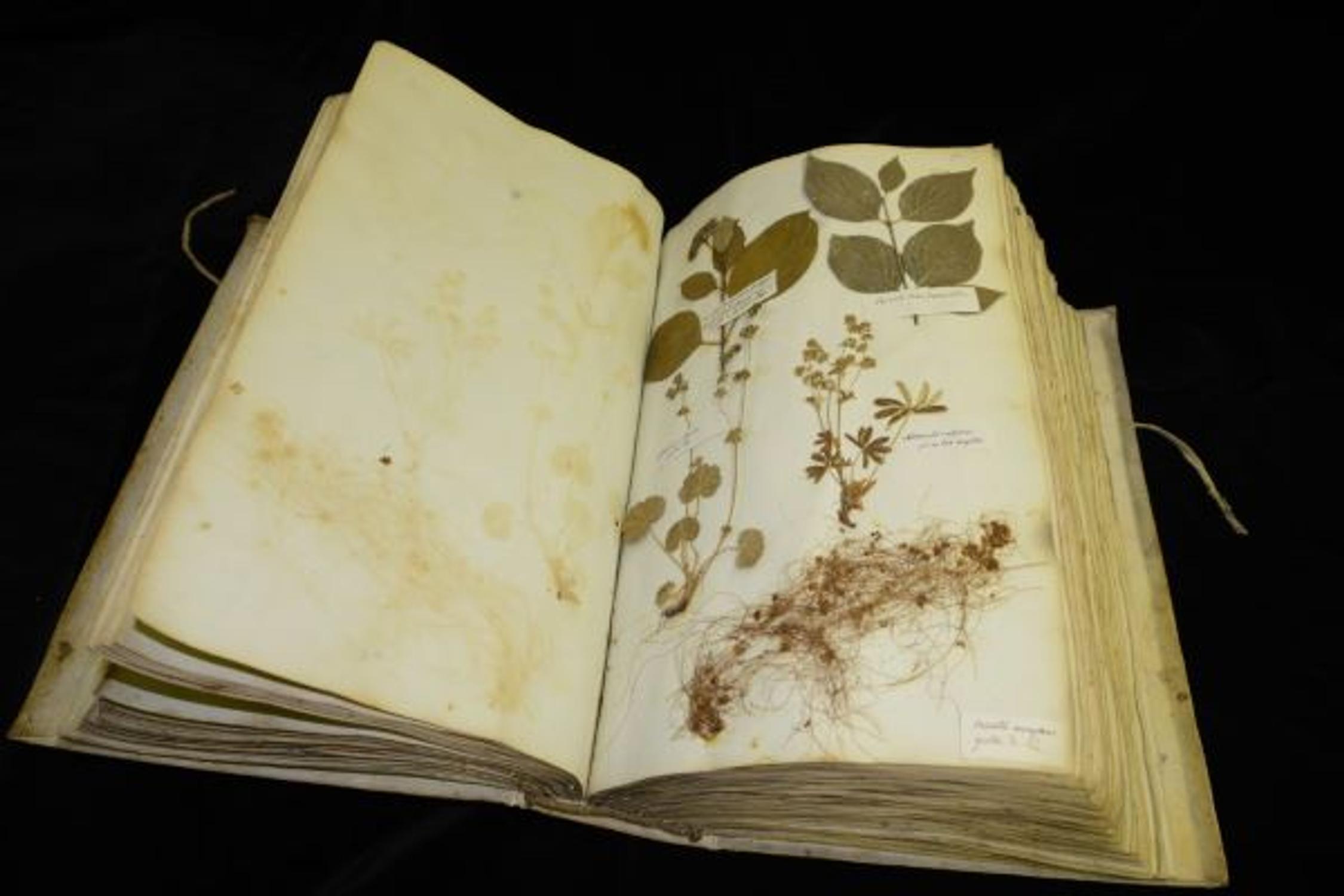 Online Herbarium Program :
Concerning the ornithological collections of Grenoble's Museum, are actually put online species belonging to families included in volumes 1 to 13 from " Handbook of the birds of the world" (HBW- Del Hoyo and al., Editions Lynx), to knowledge 82% of the collection. Family species published in volumes 14 to 16 from the HBW will be progressively added as inventory is revised. Families needing to be upload are as follows:
Notice that only family species included in volumes 6 to 13 from the HBW are object to systematic digitization.
Notice the ornithological collections online here (series MHNGr.OR) including naturalized specimens, skinning, eggs and nests, not falling under osteology, this one originating from a distinct serie (MHNGr.OS)…In a fairly short time mammals collections will be also available.
Cet état des connaissance de l'herbier du Muséum de Grenoble a pour but de présenter de manière synthétique aux botanistes, et à toute personne pouvant être intéressée, les herbiers et autres collections botaniques (hors spécimens vivants) conservées par le Muséum de Grenoble.
Herbier Jules Revol - Saint Julien du Serre (Ardèche)
Jules Revol (1860-1928) a participé à l'Exposition universelle de 1900 à Paris en présentant ce petit herbier relié dénommé "60 plantes de ma commune Saint-Julien du-Serre cueillies et déterminées avec mes élèves pour l'étude de la botanique".