Scientific library
It constitutes a specialized public library of Natural sciences domain, rich of an important heritage fund.
His activity registers in the general action of the Museum. This institutional resource center in terms of documentation is destined to both, museum's teams and to the public. It contributes to the dissemination of knowledge and makes available to readers a scientific documentation updated and enriched by the acquisitions. It is accessible on appointment only, and for on-site consultations.
You can consult the documentary portal (in french) which gives access to the online library's catalog.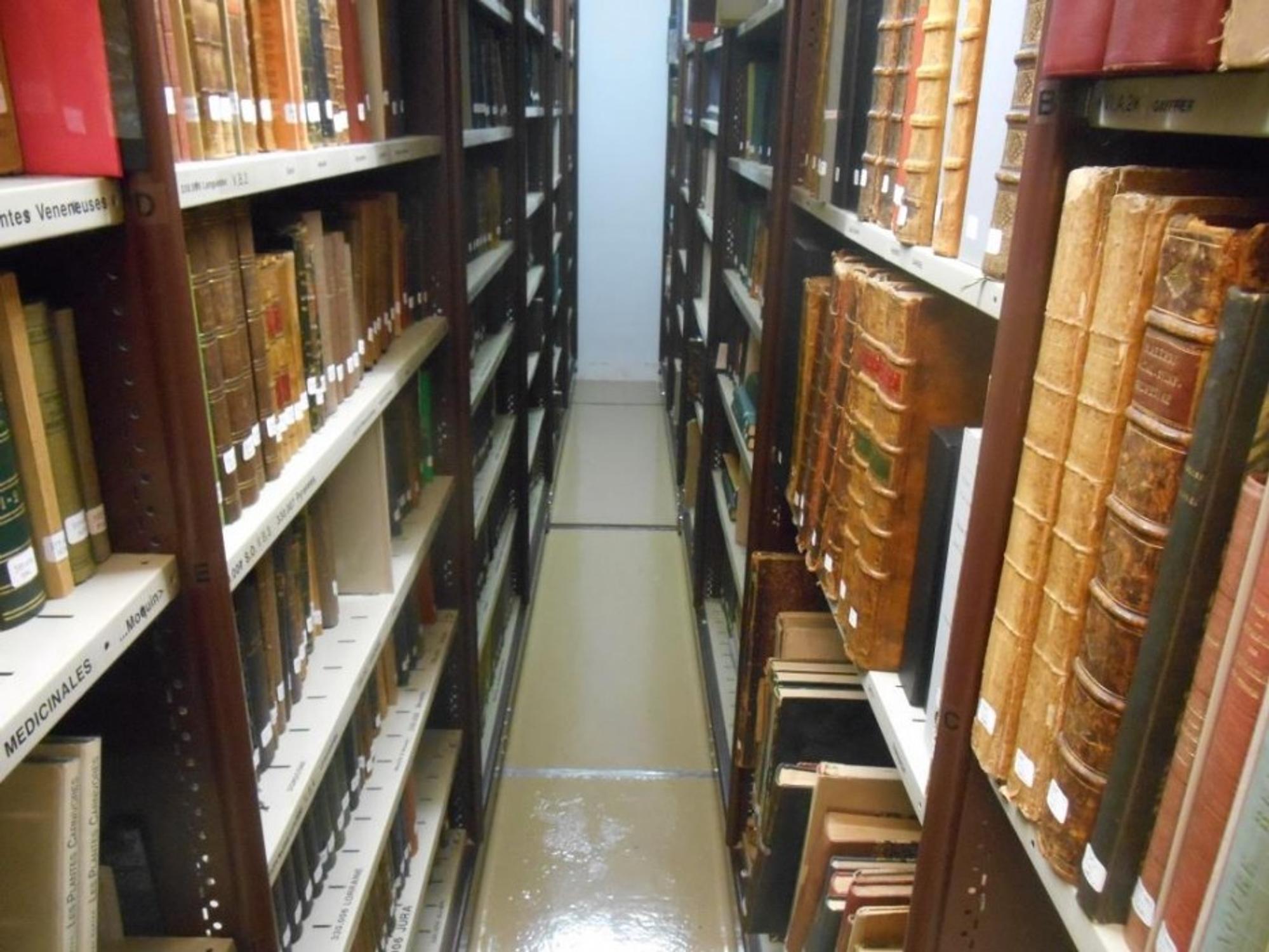 Interior view of the Museum's documentary reserve.