Although a good half of the Museum's collection of vertebrates comes from the region, with a significant proportion of specifically mountain fauna, the collection cannot be reduced to this aspect alone. Indeed, as with all major museums, that of Grenoble has benefited from contributions of exotic fauna, thanks in particular to donations from Grenoble residents who have traveled within the French colonial empire or who have participated in scientific discovery expeditions ( Dumont d'Urville, The Rhine…). Naturalist collections on a global scale, this is what makes the specificity and strength of the Museum.
Continuously since at least 1854 and until recently, the collection of vertebrates benefited from the presence within the establishment of preparers ensuring the maintenance, conservation and assembly of specimens. These taxidermists assembled approximately half of the stuffed vertebrate collection in-house, with the other half coming from purchases or donations.
Due to collections carried out from the middle of the 19th century, at a time when the erosion of biodiversity caused by human activities had not yet begun, the Museum today preserves specimens of rare, threatened or extinct species. of international interest. From this point of view, the brutal decline of many species will unfortunately only increase the heritage interest of the collection.
The collection has benefited from a sustained acquisition policy since the firm was created. Also, today, specimens sometimes nearly 200 years old rub shoulders with recent animals of excellent craftsmanship. The oldest specimens are too often difficult to present to the public as they are, despite their scientific, historical or educational interest. They are therefore kept in reserve. Putting the collections online through this portal allows the public to once again have access to them.
Online program for zoology collections
Concerning the ornithological collections of Grenoble's Museum, are actually put online species belonging to families included in volumes 1 to 13 from " Handbook of the birds of the world" (HBW- Del Hoyo and al., Editions Lynx), to knowledge 82% of the collection. Family species published in volumes 14 to 16 from the HBW will be progressively added as inventory is revised. Families needing to be upload are as follows :
Volume 14 : Malaconotidae (Gonoleks, Gladiateurs) - Prionopidae (Bagadais) - Vangidae (Vangas) - Dicruridae (Drongos) - Callaeidae (Glaucope & Créadions) - Notiomystidae (Hihi) - Grallinidae (Grallines) - Struthideidae (Corbicrave & Apôtre) - Artamidae (Langrayens) - Cracticidae (Cassicans) - Pityriaseidae (Barite) - Ptilonorhynchidae (Jardiniers) - Paradisaeidae (Paradisiers) - Corvidae (Corbeaux) - Buphagidae (Piqueboeufs) - Sturnidae (Etourneaux) - Passeridae (Moineaux).
Volume 15 : Ploceidae (Tisserins) - Viduidae (Veuves & Combassous) - Estrildidae (Astrilds, Diamants & Capucins) - Vireoniidae (Viréos) - Fringillidae (Serins, Roselins, etc.) - Drepanididae (Psittirostres) - Peucedramidae (Fauvine) - Parulidae (Parulines).
Volume 16 : Thraupidae (Tangaras) - Cardinalidae (Cardinaux) - Emberizidae (Bruants) - Icteridae (Cassiques, Orioles & Troupiales).
Notice that only family species included in volumes 6 to 13 from the HBW are object to systematic digitization.
Notice the ornithological collections online here (series MHNGr.OR) including naturalized specimens, skinning, eggs and nests, not falling under osteology, this one originating from a distinct serie (MHNGr.OS)…In a fairly short time mammals collections will be also available.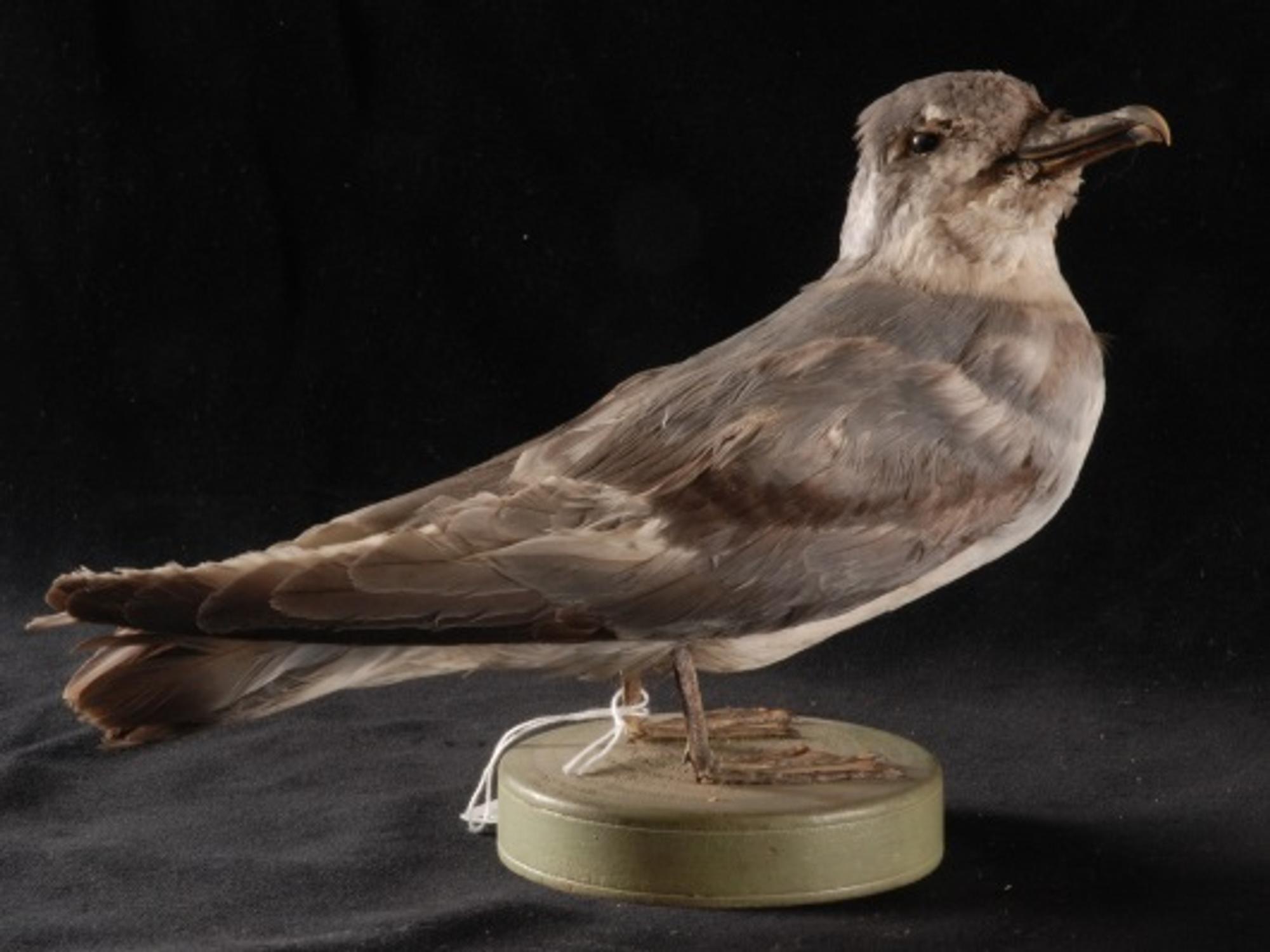 Pachyptila desolata, Antarctic prion. Dumont d'Urville expedition on l'Astrolabe et la Zélée, 1837-1840.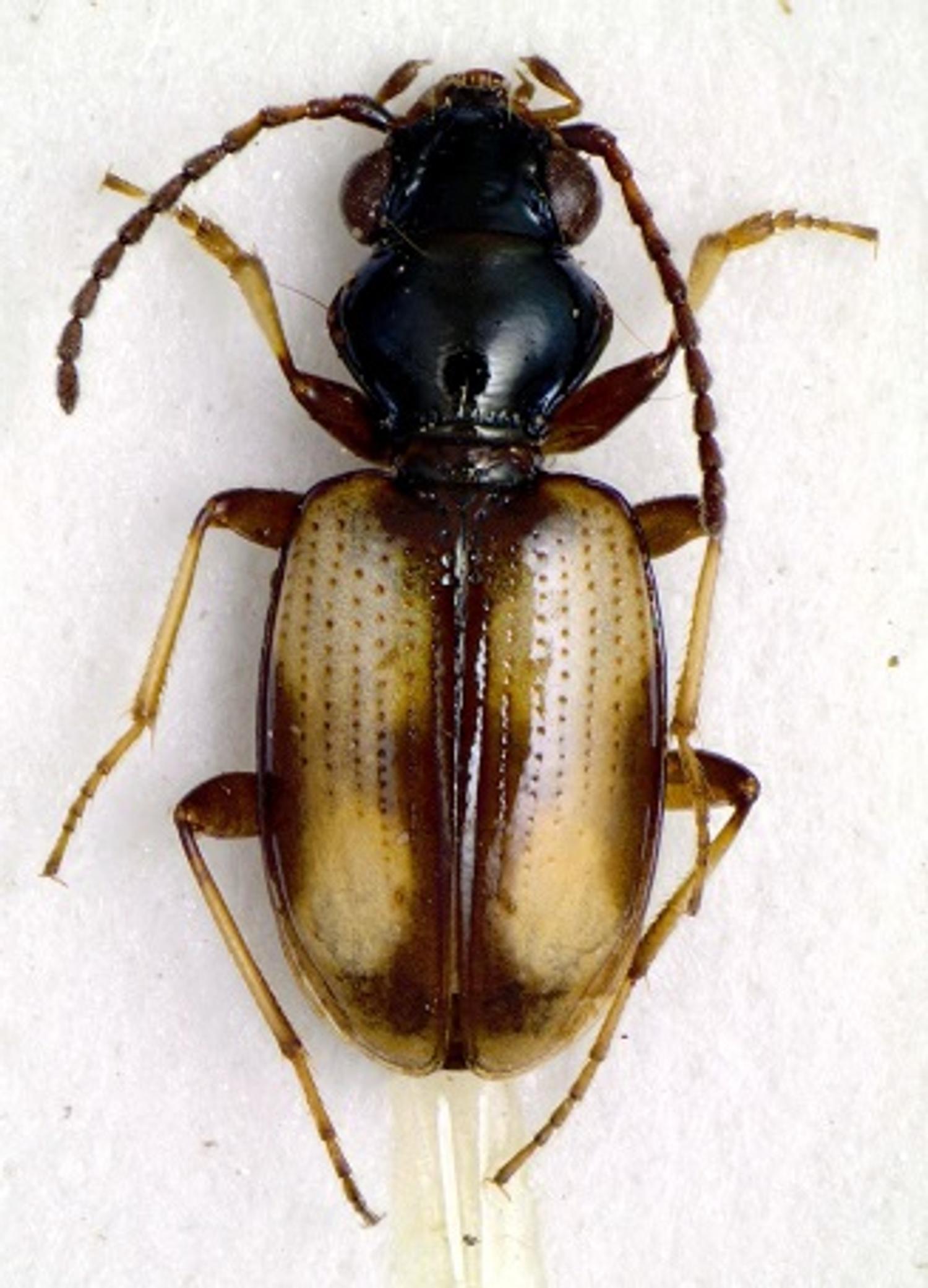 Bembidion quadripustulatum
Entomology
Insects collections and other terrestrial Arthropodes comes from, in majority, from donations and recent purchases, since posterior for most to the structure's renovation operated in the 80's and 90's. This explains the prior absence, for decades, of a permanent entomologist to take care of it.
The revival of interest for the Museum, and of donnations in particular, arises in large parts from faunistic regional publications by the establishment (preliminary inventory of Diurnal butterflies from Rhone-Alpes, atlas of Rhone-Alpes dragonflies).
Groups gaining favors from entomologists, Beetles and Lepidoptera are very well represented in stock, particularly these latter, at least diurnals, with an integral probable cover of geographic global zones and a strong proportion of species actually worldly known.
Concerning Beetles, present material is exclusively French.
Others insect orders (Odonates,Hemipteres,Hymenopteres,etc) are also present, in a much more fragmented and anecdotal way.
Great number of collections contains a great part of regional material, whose percentage however remains difficult to estimate as their inventory is not completed. Except collections exhibited during close to 150 years in the older museum, thereby quiet deteriorated and in addition badly geographically informed, they present obviously an undeniable scientific material for references or data source to any faunistic study.
Conchology
The fifth sixth of the collection concerns marine species from all origins and geography, with a strong representation of the Mediterranean.
If their effectives are more reduced, the continental mollusks collections (terrestrial and fluvial) are on the other hand of great scientific interest. Structured around 3 great collections (Chatenier for the Drome region , Lamothe and Breistroffer ), to which we can add rare items spotted, coming from Albin Gras, deserving as such to be valued.
For a long time in escheat, conchology's collection is object to recent inventory work. Data thus computerized is object online on the GBIF.