RESTORATIONS
For a few years now, Grenoble's Museum has started a restoration program for its collection objects.
Parts belonging to this program have been chosen, either due to their great heritage importance, or because their state of conservation is considered worrying.
These are first of all African or Oceanian ethnological objects who have been treated, but the restoration of vertebrate specimens, when these are irreplaceable, is now being considered.
Restorers employed to these operations are approved specialists by France's Museums. They meet accurate specifications and respect a code of ethics. All restored files are targeted by a regional commission.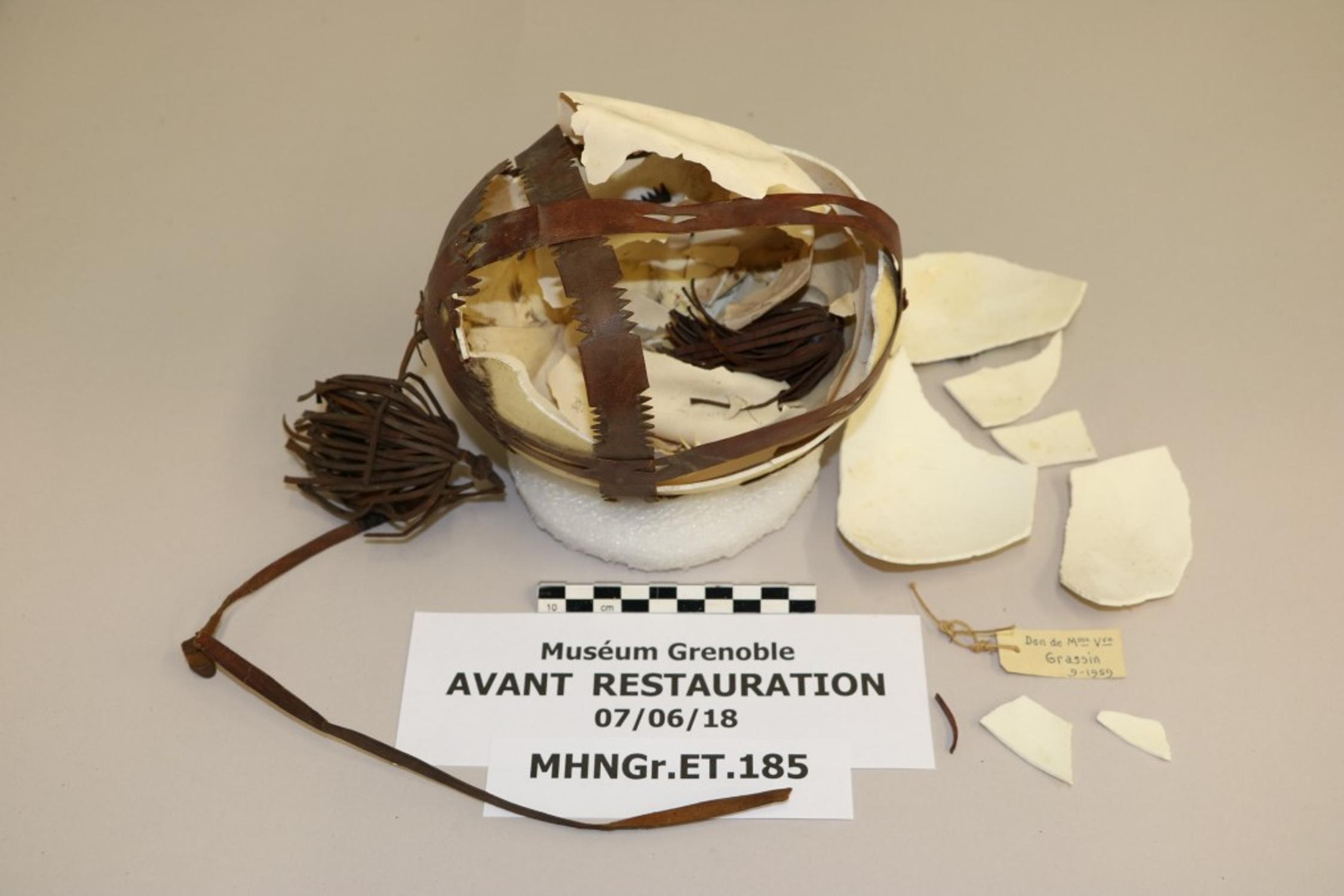 ET185- Ostrich egg before restoration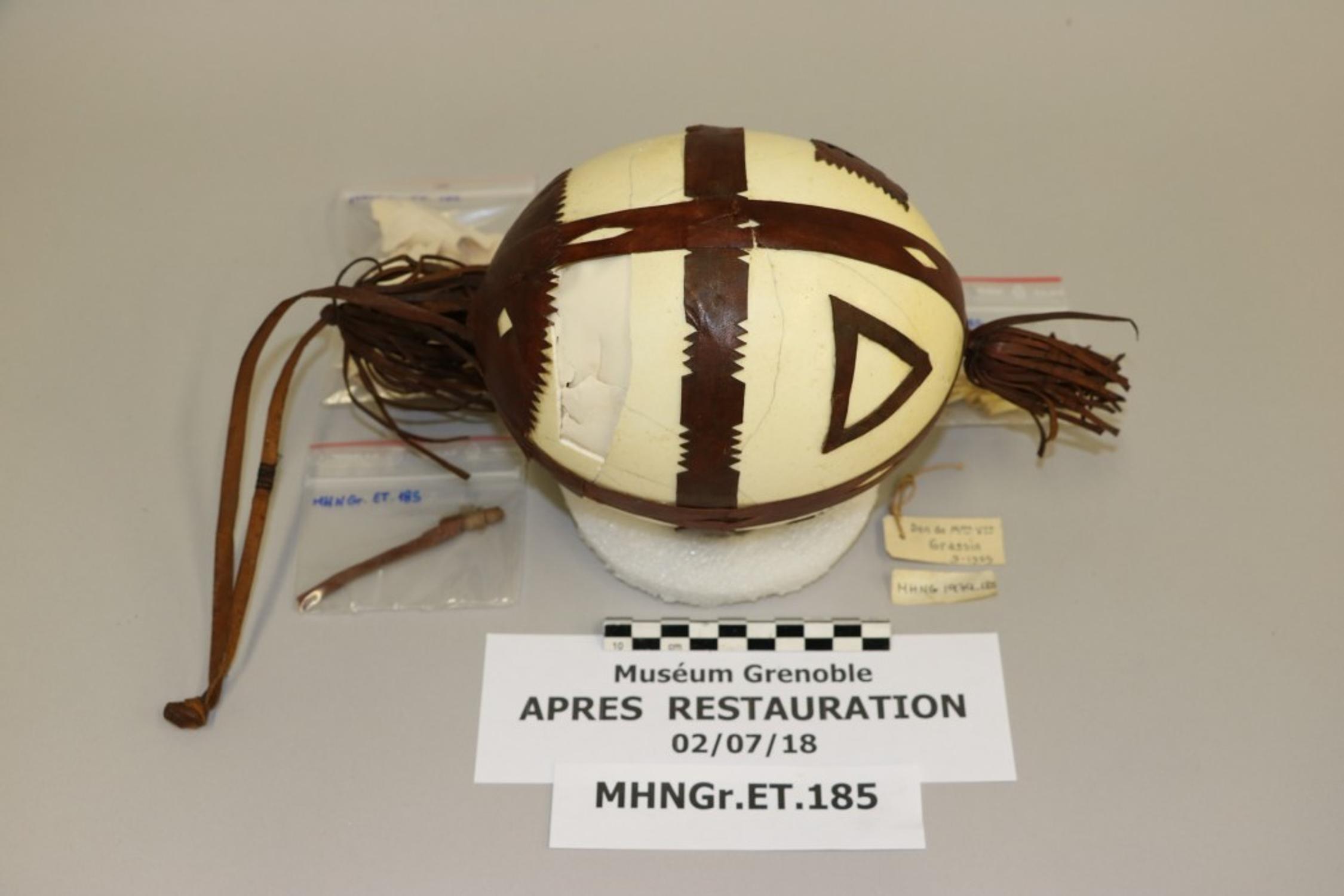 ET185 - Ostrich egg after restoration - Marie Héran & Céline Bonnot-Diconne